Loans
---
Payment Calculator
We offer many different kinds of loans to our members. The benefit of getting a loan through a Federal Credit Union versus a bank is that Federal Credit Unions offer lower interest rates.
New Auto Loans
Used Auto Loans
Share Secured
Unsecured
Line-of-Credit
Overdraft Line-of-Credit
Home Equity - variable
RV / Recreational Vehicle
Student Loans
We use a risk-based lending system. This means we use your credit score to help figure out your rate and your debt-to-income ratio to determine how much you will qualify for.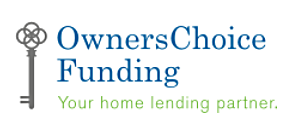 Loan Payment Options
---
Here are a few different options to make your loan payment with Encompass Niagara FCU. You can choose whichever method meets your needs.
US postal Service - you can mail in a check or money order made payable to "Encompass Niagara FCU" to 2525 Military Road, Niagara Falls, NY 14304. Be sure to include your loan account number on the memo line of the check, or include a payment slip in the envelope so that we can post your payment accurately.
Bank-to-Bank transfer (if your bank offers this service) - contact the credit union for your ACH account number to have funds electronically deposited into your account for your payment. Allow 3-5 business days for processing to avoid delayed payments. The credit union routing number is 222381581.
Online Bill Pay (if your bank offers this service) - contact the credit union for your account number to have your bank send a check payment on your behalf to the credit union. Allow 5-7 Business days for processing to avoid delayed payments. You may need to input the credit unions mailing address as listed in option 1.
Encompass Niagara FCU Account - If you are using funds from your account with Encompass Niagara FCU to make a loan payment, you can transfer your payment using Online Home Banking, call the office and have a credit union representative make the transfer on your behalf, or sign to have your payment automatically deducted from your account every month.
Payments in person - you can always come into the office, or send someone on your behalf with a cash, check, or money order payment. Office hours are Monday-Friday from 9:00am to 4:30pm. If someone is coming in for you and is not listed on the account, make sure you give them the payment information. The credit union will not give out account information to anyone not listed on your account.
Payments by ATM - If you cannot make it to the office during business hours, and you have a checking account with us, you can deposit your payment through the ATM machine located on the side of the building. Be sure to indicate on the envelope your account number and that it is a loan payment. Payments through the ATM on business days between 12:01am and 4:00pm will be processed same day. Payments through the ATM after 4:00pm will be processed on the next business day.
Are you having a hard time making your loan payment? Contact the office immediately! The credit union may have some options for you to explore to help you in your time of need.
Financial hardship- there are many times when events happen in our lives that can cause a financial hardship and we struggle to get through them. (Example: loss of job, death in the family, medical emergency, new baby, divorce, etc.). Do not wait to contact the office. You can apply for a Financial Hardship modification of your loan. Things you will need to provide to the credit union include:
Loan Application
Full detailed letter about the cause of your financial hardship
Current paystub or proof of income letter (if obtainable)
Full list of your monthly debts
If you are eligible for a Financial hardship loan modification, the credit union may be able to extend the terms of your loan, reduce your monthly payment, or offer interest only payments for up to 3 months to help you get out of your financial bind.
*not all applicants will be eligible. Restrictions do apply and all modifications are reviewed by the Manager and Board of Directors*